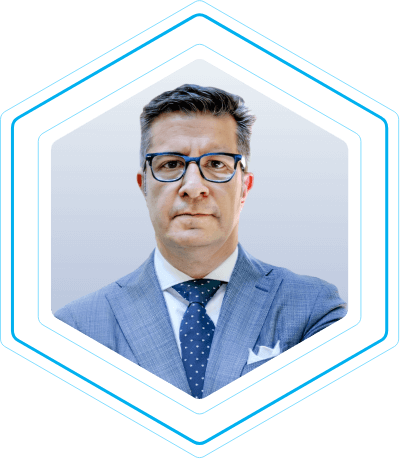 Vice President of Clinical Development
Ubaldo Martin is the Vice President and Head of Clinical Development at Pulmocide. He brings more than 20 years of academic and pharmaceutical development experience. Ubaldo is a pulmonary and critical care physician who trained at Temple University Hospital in Philadelphia, where he was also part of the Respiratory and Critical Care Medicine Division. He spent the last 14 years of his career at AstraZeneca, where he became VP and Head of Late Phase Development for Respiratory Medicine and oversaw the development of biologics, inhaled products, and small molecules for respiratory indications, managing a 50+ person division across four countries. He was part of the submission and subsequent marketing approval for Symbicort™ (budesonide/formoterol) in the US, Fasenra® (benralizumab), and Tezpire® (Tezepelumab-ekko). As a member of the Respiratory and Immunology Therapeutic Area Leadership Team, he was key to developing strategic imperatives for asthma and COPD and defining long-term goals for the respiratory division.
Ubaldo received his medical degree from Universidad Francisco Marroquin and is a Fellow of the College of Chest Physicians (FCCP).