Developing targeted therapies for serious respiratory diseases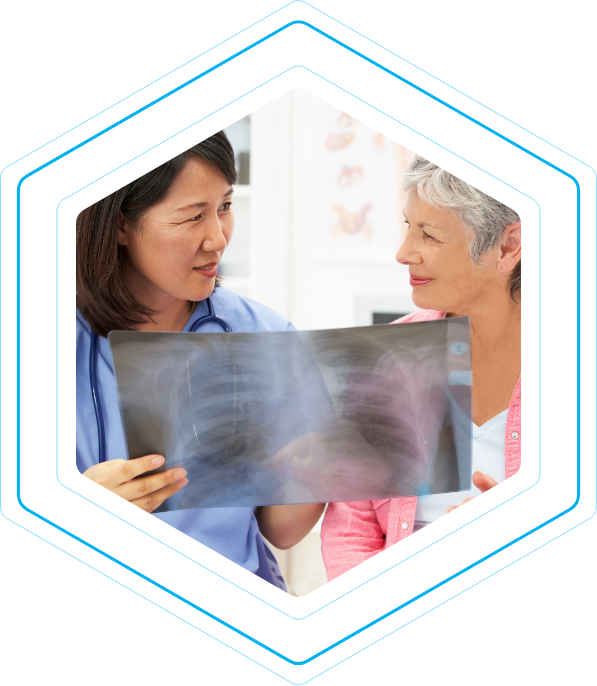 Pulmocide is developing novel inhaled medicines for difficult-to-treat respiratory diseases. The company's lead compound is in a Phase 3 clinical trial for the treatment of patients with invasive pulmonary aspergillosis not responding adequately to antifungal therapy who face potentially poor outcomes with current antifungal therapeutic options.
Our experienced leadership team and board of directors have a history of successful company development from innovative science to clinical development, as well as product approval, manufacturing, business development, finance, and product launch. We are highly focused and dedicated to bringing opelconazole to patients in need.
Opelconazole, an investigational product, has the potential to be useful in a variety of conditions where Aspergillus has been implicated, including invasive pulmonary aspergillosis, aspergilloma, chronic necrotizing pulmonary aspergillosis, allergic bronchopulmonary aspergillosis, and severe asthma with fungal sensitization. Opelconazole is initially being investigated for the acute treatment of invasive pulmonary aspergillosis in patients who are not responding to standard-of-care antifungal treatment, with the potential to be used in other acute and chronic Aspergillus-associated conditions, as both a treatment and prophylaxis. Opelconazole has received several FDA designations that may facilitate its expedited development and/or review, including orphan drug designation, Fast Track designation, and qualified infectious disease product (QIDP) designation. It has also been granted orphan drug designation in the European Union.